Qingdao, Shandong, 28th April 2018 –The 20th Wanda Vista Hotel and the 43rd Wanda Realm Hotel of Wanda Hotels & Resorts celebrated their grand opening today, attracting the attention of millions of people.
When "Qingdao" is mentioned, these ideas instantly come to mind: "Sailing Capital" ,the blue coast, architectural complexes, "Nature Studio" ,or "City of Film", a title it has been recently given. With the completion of "Movie Metropolis" these original impressions are gradually changing, and the grand blueprint for the future is being drawn on the west coast.
Movie Metropolis: A World-Class Pride
Movie Metropolis is located in the West Coast Development Zone, Qingdao, covering an area of 376 hectares which includes Wanda Studios, Wanda Mall, Grand Theaters, Theme Park, Hotel Complex, Yacht Club, Street Bars, an international hospital and an international school. Your memorable trip will start not only with fresh sea breeze, but also sailing on a yacht and exploring the theme park, a journey of perfection of Chinese and Western cultures.
Star Island: A miracle stands out on Shandong Peninsula
The Star Island is located south of Binhai Road in the New West Coast Development District and covers an area of 3.52 million square meters, comprising Grand Theaters, Hotel Complex, Yacht Club, Street Bars and other projects. The hotel complex is managed by Wanda Hotels & Resorts luxury hotel brand – Wanda Vista, premium hotel brand – Wanda Realm, IHG Hotels & Resorts group – Crowne Plaza and the Hilton Hotel management group – Doubletree by Hilton, with a total of 1,280 guest rooms and over 7,000 square meters of meeting space.
Moreover, Wanda Vista and Wanda Realm Hotels Qingdao Movie Metropolis are only 15 minutes away from the Qingdao International Beer Festival Main Venue, about a one hour drive from Qingdao Liuting International Airport and Qingdao North Railway Station.
Wanda Vista Qingdao Movie Metropolis – Luxury and Indulgence
As the luxury brand of Wanda Hotels & Resorts, Wanda Vista is for distinguished guests who relish extraordinary services in oriental elegance that seamlessly blends with local culture. Whether it is the "Li Ji" distributed in all rooms, the traditional Chi-pao with oriental aesthetics and elegant style, or the tailor-made "Four Seasons" Art Room Card with Chinese Lunar Calendar, everything offers guests a distinctive experience in every moment of their journey.
Wanda Vista Qingdao Movie Metropolis entirely draws on the fusion of classical European-style architecture and marine elements. The fish whirlwind sculpture fountain, in front of the hotel lobby, offers a warm welcome. The blue gradient glass dome with unique crystal pendant lights and surrounding hand-painted design create an enchanting sea scenery. As you step into the lobby, you will feel as if you are in an undersea world. The hotel garden, gorgeous viewing pavilions stand in green plants, ponds and yoga pavilion to create a comfortable and relaxing environment. Wandering in the garden makes you feel like you are in a charming and romantic French garden.
A total of 175 luxurious, elegant and stylish rooms and suites, ranging from 70 to 200 square meters, feature floor-to-ceiling windows and a private balcony with a perfect view of the European garden scenery and a panoramic sea view in front of you. Also, guests who stay in Executive suites and rooms can enjoy exclusive benefits at the Executive Lounge at the top floor. The blue crystal chandelier on the ceiling looks like flowing waves. On a super spacious outdoor terrace, you can enjoy captivating sea views. All these make you feel relaxed, meeting friends or working while enjoying a quiet and wonderful time.
Wanda Vista Hotel has three signature restaurants and one lobby lounge. Enjoy a world of culinary journeys and delights at "Café Vista" with a sea view setting, fresh and stylish culinary creations at Japanese restaurant and classic Cantonese cuisine at "ZHEN" Chinese restaurant. Furthermore, the Lobby Lounge is an ideal place to enjoy some quality time in a romantic atmosphere with gourmet desserts and afternoon tea.
Wanda Realm Qingdao Movie Metropolis – Comfort and Elegance
The design of Wanda Realm Qingdao Movie Metropolis combines modern European style and marine elements. The hotel lobby is decorated with graceful curves of waves and crystal chandeliers to create a marine-themed atmosphere.
A total of 324 elegant Deluxe Rooms offer utmost comfort, with a minimum 50-square-meter room size, and feature either a garden view or sea view from the private balcony. The ultimate family vacation begins with a Star Underwater Adventure with "Barnacles", the capital of "Octonauts".With 5 rooms in total, the "Octonauts" themed kids' room was launched at Wanda Realm Hotel Qingdao in China. There are 10 other themed rooms. From color selection to wallpaper, and from furniture to beddings, rooms feature different customized story themes, extraordinary and interesting.
In particular, experience true elegance in the 260-square-meter Presidential Suite, located at the top floor, with lavish details combining marine elements and Chinese Rose, the city flower of Qingdao.
Wanda Realm Hotel has three restaurants with distinctive styles. "Café Realm" offers leisure family dining and exciting global cuisine; the "QI LU" Chinese Restaurant serves renowned Shandong cuisine with Qingdao fresh seafood creations, and Lobby Lounge provides a beautiful, tranquil setting for afternoon teas, right in the heart of the hotel.
What's more, the Star Island Convention Center provides a stunning setting for exclusive social events, from cocktail receptions and product launches to weddings and special celebrations. The separate Star Island Convention Center, located in the middle of the two hotels, covers nearly 5,000 square meters. The 2,000-square-meter pillar-free Grand Ballroom features an 11.7-meter-high ceiling, 200-square-meter LED screen, vehicle access, and crystal lamps with patterns of tens of thousands of seabirds flying over the sea. The ceiling of the 1,500-square-meter ballroom foyer is decorated with a hand-painted story of the undersea world and 12 constellations. Moreover, 10 versatile meeting rooms and an outdoor event venue satisfy various meeting and banqueting needs.
Club Reign: Perfect in Every Detail
Club Reign is located on the second floor of Yacht Club including "LEGEND" Chinese restaurant, "SHUI" SPA and "Universe" KTV. Club Reign provides a comfortable, private and unparalleled luxury experience with wonderful sea views, private chef services, exclusive space and elaborate world-class club service.
Explore the state-of-the-art fitness center in both hotels including a swimming pool, Kids' Club, Spa and other recreational facilities. Live the dream of an exclusive hideaway, whether you're escaping for romance, quality time as a family, indulgent relaxation or unwinding in luxurious surroundings, Wanda Vista and Wanda Realm Hotels Qingdao Movie Metropolis are the most sought-after places to stay.
"Qingdao is a famous harbor and tourist city with over a hundred years of history. I believe that Qingdao Movie Metropolis can boost the popularity of Qingdao and the West Coast Development Zone, and Star Island will definitely become the next destination choice for travelers. 'Star Island, For All Generations' has been a business positioning for both hotels and welcomes all guests no matter what age to come and experience it", said Robert J. Stautner, the Cluster General Manager of Wanda Vista and Wanda Realm Hotels Qingdao Movie Metropolis.
About Wanda Hotels & Resorts
Founded in 2007, Wanda Hotels & Resorts endeavors to be recognized as one of the world's most valuable asset management companies with a core competency in hotel business. This vision has been achieved through integrated business resources including hotel design, hotel construction and hotel management based on its core values of "People First – practical care to our employees; commitment to all stakeholders and customers." and corporate belief of "Practical, innovative, rooted in China." Wanda Hotels & Resorts, as one of the only "one-stop solution" hotel companies in the world with over 60 hotels in over 50 cities in China, currently manages four brands in its portfolio: the ultra-luxury brand Wanda Reign, the luxury brand Wanda Vista, the premium brand Wanda Realm and the select-service hotel brand Wanda Jin. For more information and reservations, please visit: http://www.wandahotels.com
Media contact:
Wanda Vista Qingdao Movie Metropolis
Wanda Realm Qingdao Movie Metropolis
Katherine Zhu
Marketing and Communications
Tel: (86 532) 8905 7777
Email: katherine.zhu@wandahotels.com
Wanda Vista and Wanda Realm Hotels Qingdao Movie Metropolis Official WeChat Account: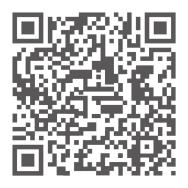 Wanda Hotels and Resorts Official WeChat Account: